Once upon a time...

Many years ago, the members of ITEA Local 1 were happy stagehands, working together under the auspices of I.A.T.S.E. as Local 128. Those were happy days. Then, a time of darkness fell upon us...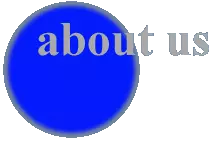 Although it's clear in hindsight, nobody noticed when our business agent at the time began his journey to the dark side. It started innocently enough, when he would occasionally call non-members and give them head pay over other members. Then he started referring entire shows to our neighbor local, #474. His diabolical plan soon became clear when the members of Local 128 (Utica) were informed by the International that we were to be merged with Local 474 (Rome.) This insipid move to place a thriving local with plenty of work for its members under the control of a puppet union with no honest work of its own was the evil spawn of two deranged business agents with delusions of grandeur. It was our darkest hour...

From the depths of despair arose a spirit of rebellion. Local 128 had paid its dues to the International for many years and had never received support of any kind from them. The question was asked "Why should we remain in such an organization?" The rebels soon formed a petition to secede from I.A.T.S.E. By the time I.A.T.S.E. realized what was happening, the entire board of Local 128 had resigned, and all but four of the members had signed cards joining a new alliance - the Independent Theatrical Employees of America, Local 1.


Today, those sad, desperate days are behind us. ITEA Local 1 enjoys a contract and an excellent working relationship with the Stanley Theater, the primary performing arts venue in Utica. Local 1 also provides labor for events at the Utica Memorial Auditorium, and at Munson-Williams-Proctor Arts Institute. Our staff is highly trained, and dedicated to putting on the finest shows possible in the Utica area. We look forward to serving you!