Latest news: I.T.E.A. Local One handles stagehand duties for the Grateful Dead at Vernon Downs (June 2003). Click any of the links below for pictures!
The officers and members of I.T.E.A. Local One would like to welcome you to our web site. We are the first (and to our knowledge only) chapter of the Independent Theatrical Employees of America. We serve the Utica/Rome NY region with highly qualified stagehand services ranging from carpentry, lighting and sound to arena rigging.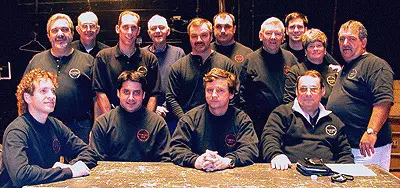 To the left, you'll notice a toolbar that will take you to the various pages we have to offer.
home will bring you back to this page


about us tells the story of how we came to be
venues has pictures and downloads of our main houses
stuff is a little bit of everything - including official ITEA swag
contacts is how to get in touch with us
members is special information for ITEA members